directo al paladar

1911 views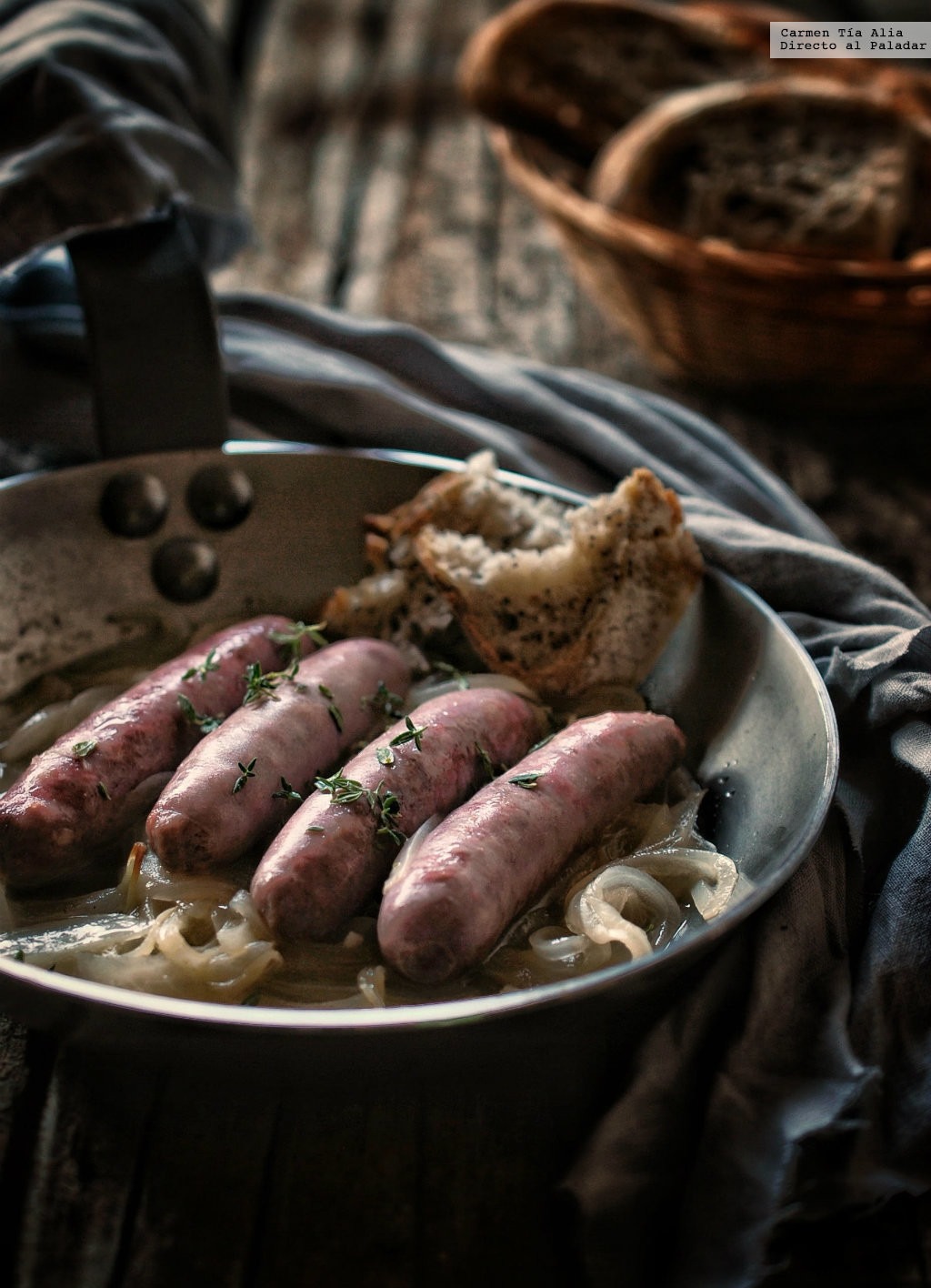 Ingredients
Fat 100 g,

pork loin 4

Vi blanc 100 ml

Extra virgin olive oil 15 ml

Salt

Ground black pepper.
Preparation
Peel the onion and cut it into julienne. Heat some extra virgin olive oil in a frying pan and simmer for about 10 minutes. If we do it with the lid on, the onion will sweat faster due to the effect of steam and will be very juicy. Season to taste, but with caution as the wine and sausages will bring a lot of flavor to the dish. Once the onion is chopped, add the wine and turn up the heat. Let the alcohol evaporate for a minute or two before incorporating the sausages. We turn them so that they are golden on all sides, lower the heat and let them cook, with the pan covered, for about 25-30 minutes before removing and serving.
Comments (0)
No comments at this moment