directo al paladar

2233 views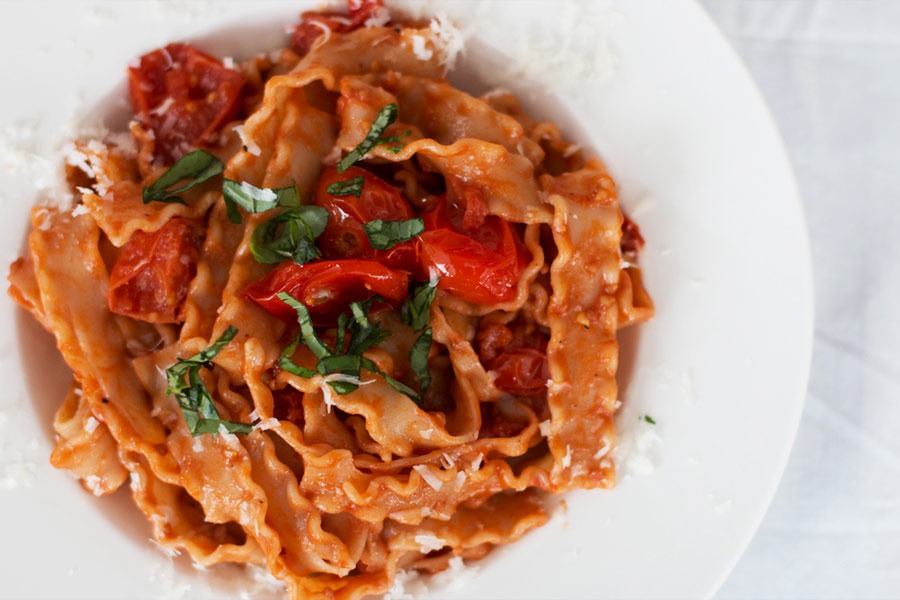 Ingredients:
Mafaldine or other long and wide pasta 250 g,

Large chives 1

Garlic clove 1

Laurel 1

Fresh rosemary on branch 1

Dried or fresh oregano to taste

Sweet red pepper to taste

Chicken or vegetable broth 200 ml

Red wine 250 mlWater 250 ml

Extra virgin olive oil 30 ml

Ground black pepper

Sal

Grated Parmesan cheese or Grana Padano.
Preparation:
Chop the spring onion and garlic clove. Heat the olive oil in a large saucepan and sauté both ingredients with a pinch of salt and bay leaf. When they start to turn transparent, add the rosemary, oregano, paprika, broth, red wine and water, mixing everything well. Stir in the pasta and a pinch of black pepper. Bring to a boil and cook over medium heat for about 8-10 minutes, until the paste is in the tooth and with the sauce reduced. Stir occasionally at the end of cooking. Remove the bay leaf and rosemary sprig - if it was small it is possible that the leaves have come loose and mixed with the sauce. Serve with plenty of Parmesan cheese or Grana Padano, better if freshly grated, and oregano to taste.
Comments (0)
No comments at this moment